Burnout is bad for workers and bad for business. So why has it become an epidemic in the U.S.?
On Friday, October 28th at 10am PT/1pm ET, the Healthy Work Campaign will host "Breaking Down Burnout."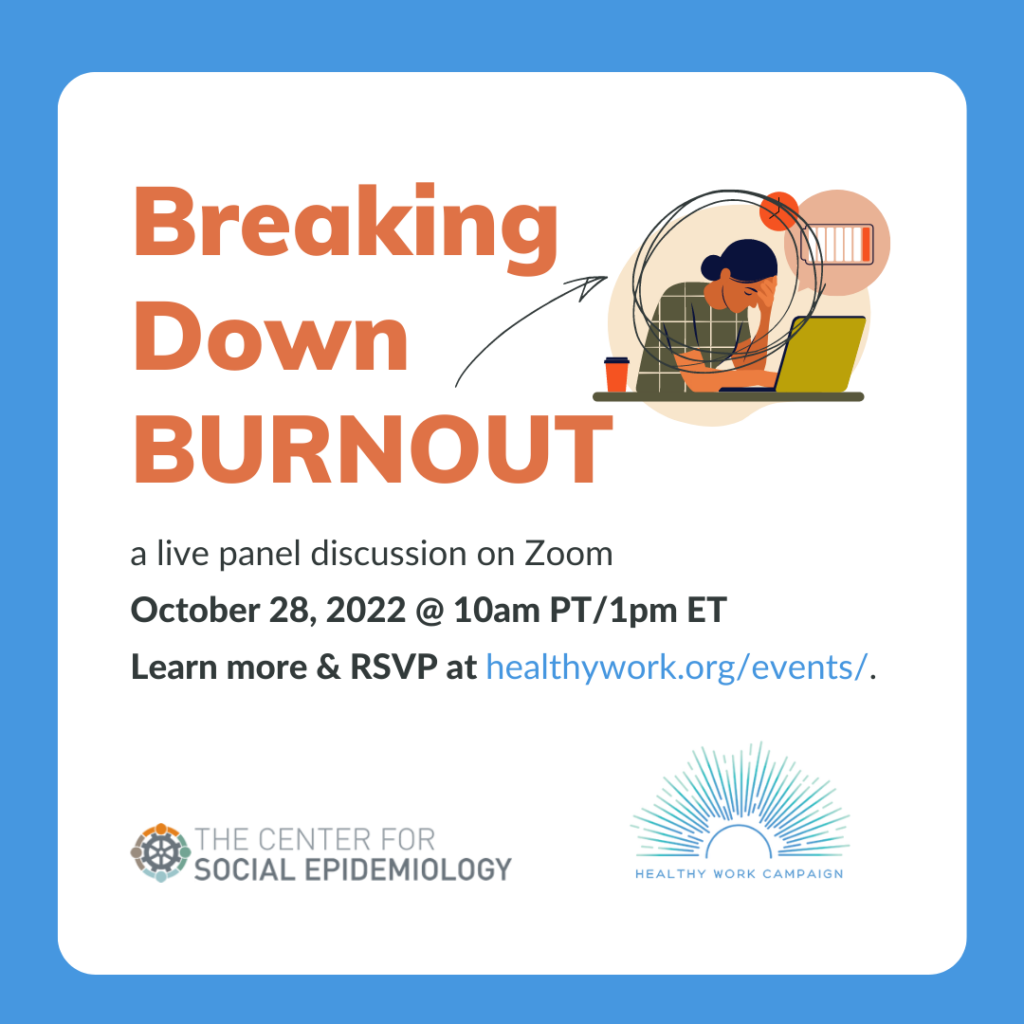 In this live panel discussion (on Zoom), experts from the Healthy Work Campaign and special guests will discuss questions like:
What is burnout?

How prevalent is it really?

And what can be done about it?
Panel lineup includes:
Marnie Dobson, HWC Director
Peter Schnall, HWC Co-Director
Viviola Gomez-Ortiz, HWC Senior Strategist for Latin American Outreach and Spanish Language Content Development
Pouran Faghri, HWC Dissemination and Implementation Director
Julie Mendez-DeLeon, Education Director – American Federation of Government Employees
RSVP here and spread the word! We look forward to seeing you there.