Starting December 6th, our newest campaign partner, National Council for Occupational Safety and Health (National COSH), will be hosting their annual conference, COSHCON. This year, it is again virtual, and there are still plenty of spots and you can attend as you're available: December 6-8, as well as 13-15.
This dynamic conference brings together a diverse, inclusive and bilingual group of workers, occupational health and safety experts, unions, activists and academics united around common goals–to celebrate and encourage workers' power, make our workplaces safer, and reduce the toll of on-the-job injuries, illnesses and fatalities. All of the workshops and other programming will be held in both English and Spanish.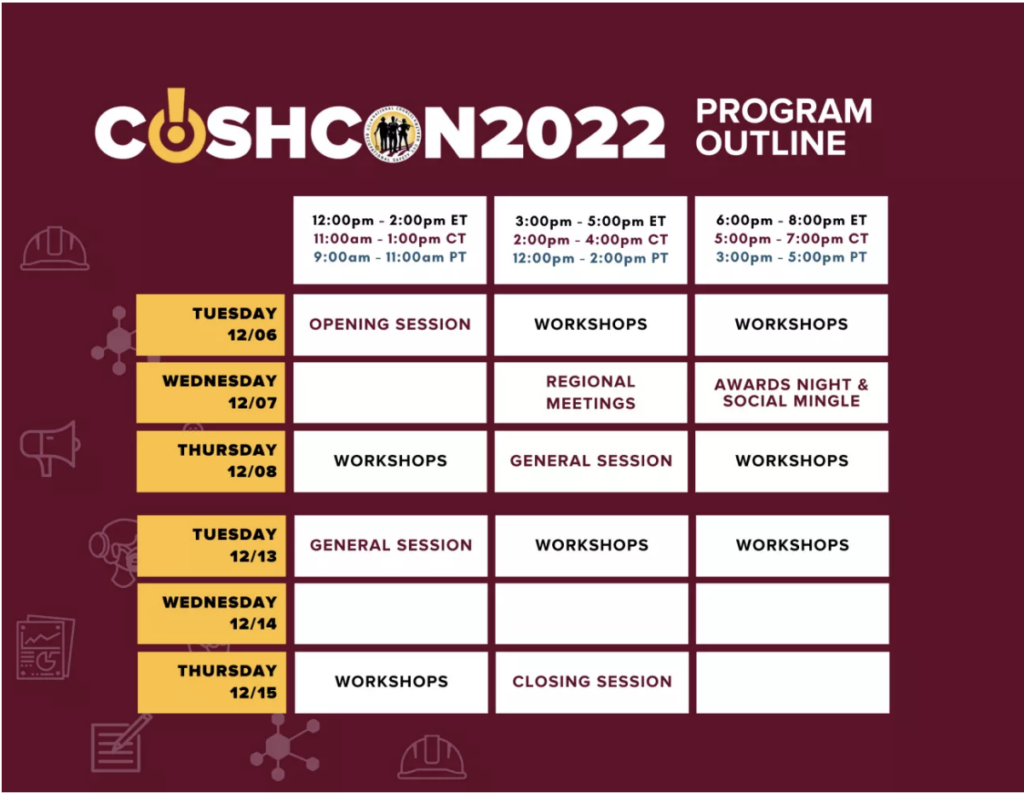 Tickets are $90 before December 6th, when they go up to $99 a person. If you are a student or need financial assistance, you may qualify for a full scholarship. To register, visit https://nationalcosh.org/COSHCON2022.
To learn more about National COSH, check out our 9/1/22 post, announcing our partnership.