We are very excited to inform you of our latest website updates:
1. Our Media page with two panel discussion webinars:
Thanks to everyone who attended and participated in these. A very special thanks to Julie Mendez-de Leon of AFGE for participating in Breaking Down Burnout.
2. Our Pledge page with: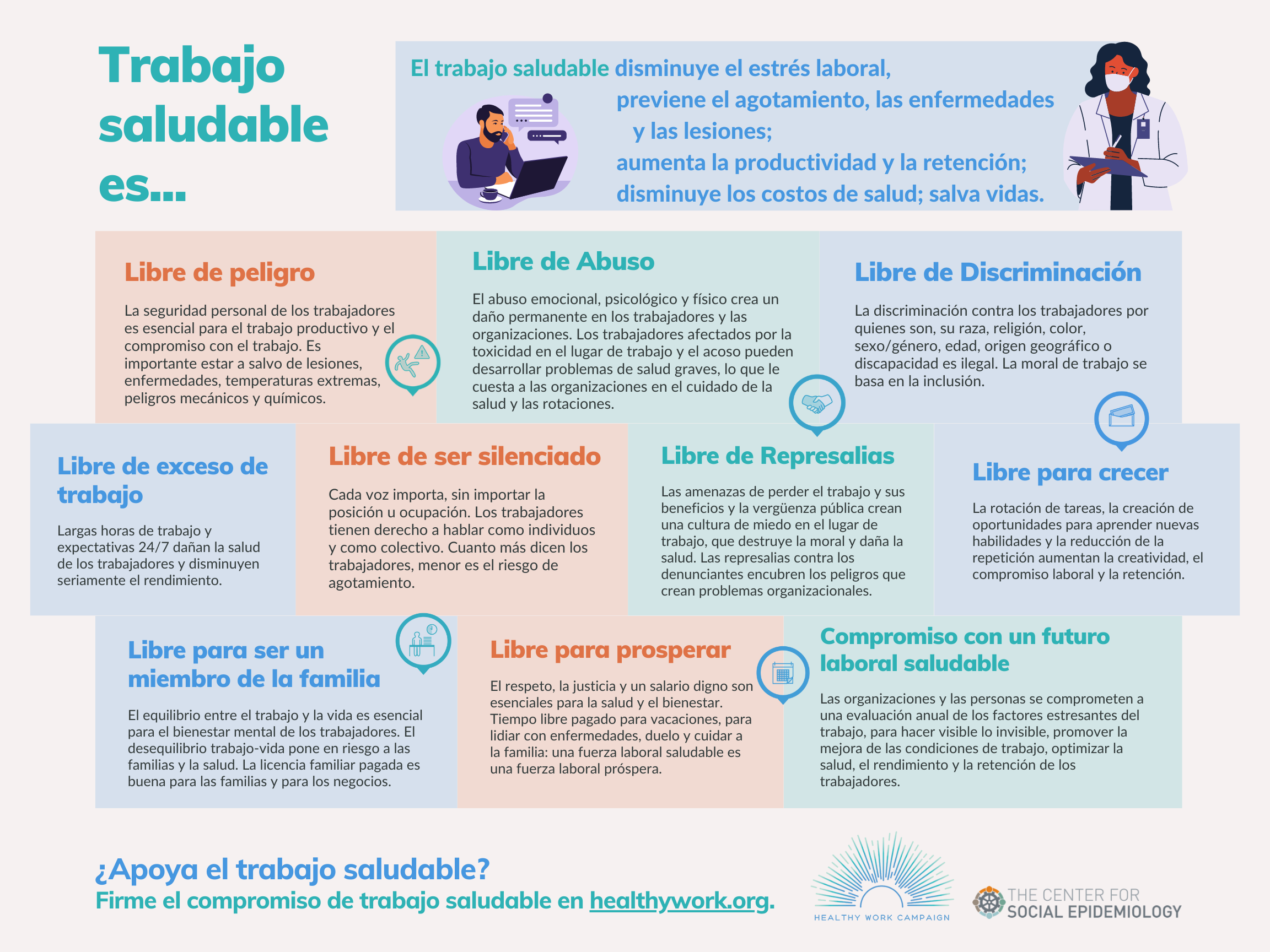 We could not have completed the Spanish version without the assistance of our Spanish Language Content & Strategy team, Viviola Gómez-Ortiz and Juan Gabriel Ocampo Palacio.
3. Our website header with:
"a project of the Center for Social Epidemiology" under "Healthy Work Campaign"–to clarify the connection between the two.
4. Adding survey.healthywork.org:
Thanks to our associates at Bander Productions, we recently launched survey.healthywork.org, a targeted landing page created to educate and encourage more use of our Healthy Work Survey–for individuals, as well as organizations.
Check out these resources, let us know what you think, and please share among your networks. #healthywork #healthypeople