To close out the year, we have recently updated our Stats & Infographics page with these graphics: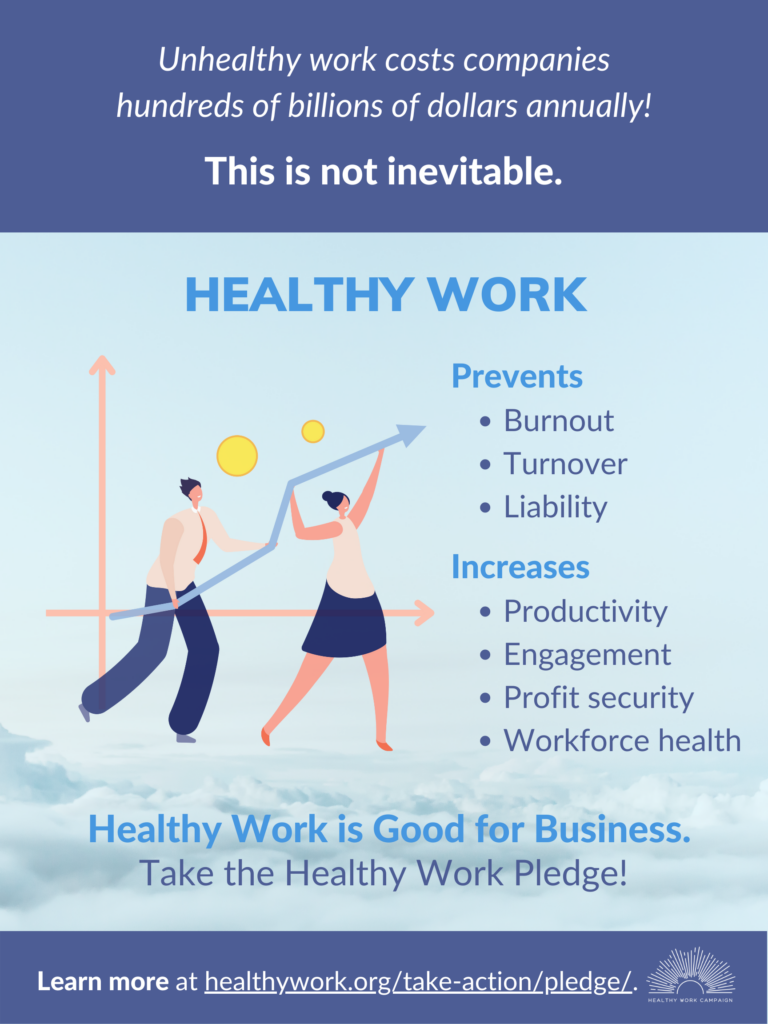 We also updated our Healthy Work Tools for Individuals page with a new organization, Helping Survivors. See "FIRST – Learn about strategies…" Open that section and then scroll down to and open: "Prevent workplace bullying, sexual harassment, and discrimination."

If you have a resource to suggest we add to our website, email us at . And thanks!