The Campaign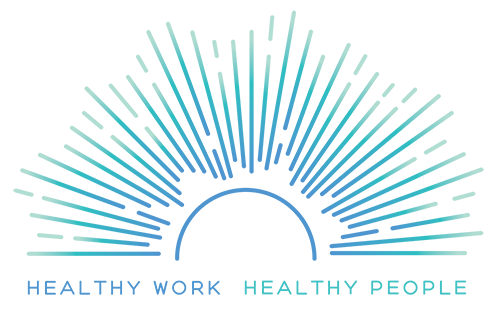 The Healthy Work Campaign (HWC) is a public health campaign focused on raising awareness in the U.S. about the health impacts of work stress on working people. The campaign also focuses on the positive actions individuals and organizations throughout the U.S. can take to advance #healthywork.
The Healthy Work Campaign is a project of the Center for Social Epidemiology (CSE). The CSE, founded in 1988, is a non-profit organization that has been conducting epidemiological research on the effects of work-related stress on mental health and cardiovascular disease in the U.S. and promoting public health efforts to prevent work stress-related health consequences.
Mission
To advance the important work of the CSE and support other organizations invested in improving work, we're initiating the Healthy Work Campaign with the MISSION to:
Reduce harmful work stressors
and Improve job quality & health in the U.S.
We are doing this by serving as a clearinghouse for research and actively translating that research into more easily understood resources, accessible tools, and actionable steps to promote healthy work.
We want to inspire working people, business leaders, labor leaders, and other stakeholders to advance #healthywork for all.
With your help, we can begin to prevent and reduce work-related mental health problems, cardiovascular disease, and injuries in the U.S.
Want to learn more about our campaign goals? Keep reading.
Goals
To achieve the Healthy Work Campaign (HWC) Mission to improve job quality and health, the campaign team and partners seek to:
Team
The Healthy Work Campaign (HWC) Team is an expansion of the Center for Social Epidemiology's research group and is composed of key leaders, collaborators and advisors—all of whom are passionate about understanding social problems, helping people, and making #healthywork the norm in the U.S. Each member is essential to making our mission a reality.
Leadership:
CSE Board:
Barry Ensminger

Donald Goldmacher

Viviola Gómez Ortiz

David LeGrande

Jill Markowitz

Ellen Rosskam

Joan Valazquez
Research & Outreach:
Spanish Language Strategy
Content & Support:
Maria Doctor,

Content & Project Manager

​

Bander Productions, PR, Web Marketing & Social Media Strategy
Special thanks to:
BongKyoo Choi

, Healthy Work Survey consulting

Linda Delp,

UCLA LOSH

Maria Judice,

Indigo Impact

Heather Kerrison

, social media consultant

Leah Nichols, graphic designer

Ken Nowack,

Envisia Learning

John Oudyk,

StressAssess.ca

(OHCOW)

Laura Punnett,

Center for the Promotion of Health in the New England Workplace

(U. Mass., Lowell)

Sherry Reson, social media consultant

Joe Robinson,

Optimal Performance Strategies

Amy Turner, website development & management

Dorothy Wigmore, WigmoreRising.CA

Ashley Wilson

, social media consultant
Partners
Our Partners, like our Team, are a core asset to making our mission a reality. Our growing community of partners represent the best and the brightest in the field of occupational safety and health, as well as business, labor, and the nonprofit sector. We are fortunate to have their commitment to our campaign and to the #healthywork movement, as well as their insight and feedback on our resources and direction.
In addition to seeking campaign partners, we also are selectively participating in other organizational partner and affiliate programs which share our HWC mission and goals. Most notably, the Center for Social Epidemiology is pleased to take part in the NIOSH Total Worker Health® Affiliate program, dedicated to protecting and promoting the health and well-being of working people.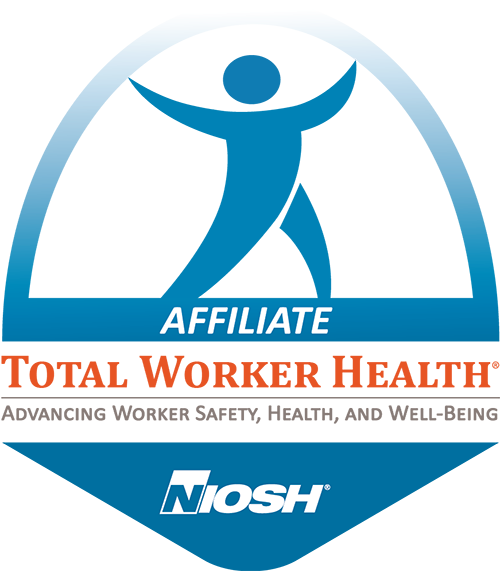 Our Partners include:
We thank our partners for their support and invite you to check out all the great things they are doing outside of the Healthy Work Campaign.
Want to become an HWC Partner?
We are looking for additional partners who share our vision about healthy work and wish to join us to provide working people with a healthy work environment.
Visit our Take Action – Partner and Partner FAQ pages to learn more.