The Healthy Work Campaign (HWC) is delighted to share our latest developments, including blog posts, team events, healthy work (Medium) articles, newsletters, news coverage and new website content. (Be sure to scroll down to access all six sections.)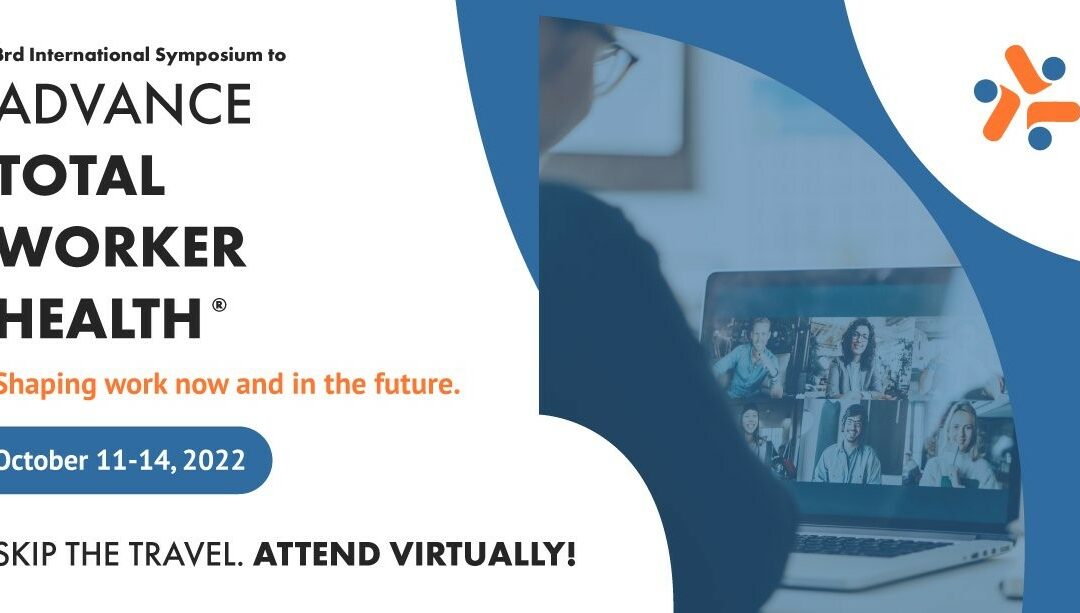 The 3rd International Symposium to Advance Total Worker Health® begins Tuesday October 11 through Friday October 14, 2022. HWC co-directors Marnie Dobson and Peter Schnall are making a virtual presentation from the Healthy Work Campaign on Wednesday, Oct 12 at 2pm...
Today, the American Public Health Association (APHA) published a Nov. 2022 policy document titled "Support Decent Work for All as a Public Health Goal in the United States."*
As stated in the abstract:
The International Labour Organization defines decent work as work that is "productive, delivers a fair income, provides security in the workplace and social protection for workers and their families, offers prospects for personal development and encourages social interaction, gives people the freedom to express their concerns and organize and participate in the decisions affecting their lives and guarantees equal opportunities and equal treatment for all across the entire lifespan."
Excitingly, this policy paper was co-authored by Paul Landsbergis, PhD MPH, our esteemed, longtime CSE research associate and Healthy Work Toolkit Principal Investigator. Dr. Landsbergis continues to oversee our Healthy Work Strategies case studies, one of our most valuable resources on healthywork.org, while making an impact on the next generation as an Associate Professor in the Department of Environmental and Occupational Health Sciences at the SUNY-Downstate School of Public Health in Brooklyn, New York. You can learn more about Paul here.
To read and download the full report, you can access it here.
*Pratap P, Sokas R, Landsbergis P, Lewis N, Porter N, Gascon L, et al. Support Decent Work for All as a Public Health Goal in the United States. American Public Health Association policy document 20223, approved November 7, 2022.
by Marnie Dobson Zimmerman, PhD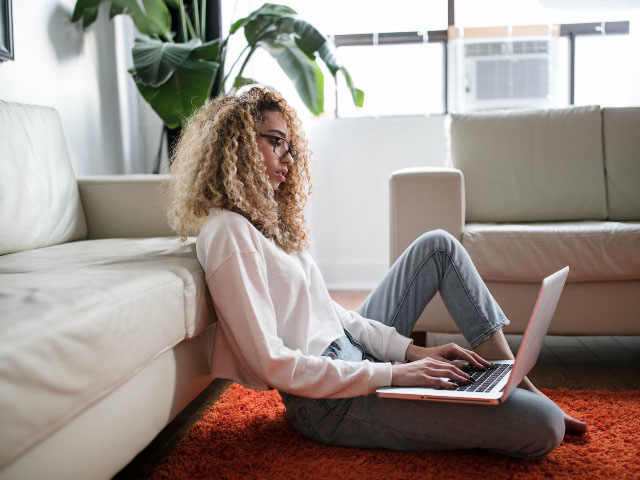 Why did the "Great Engagement Project" backfire and become "Quiet Quitting"?
Quiet Quitting — the new buzzword in the world of workplace policy.
The term made me thrilled and curious the first time I heard it. "Quiet Quitting" reportedly went viral after a TikTok video. @zkchillin (#workreform) said he learned about "Quiet Quitting" as the decision to "quit going above and beyond at work" — not actually quitting….
Looking for slides or graphics to share with your team, group, or community about what healthy work really looks like? We got you!
Check out our Pledge page from a mobile device, tablet, or computer (with your window at 50% width). Our web designer Amy just updated it to make it mobile-friendly, using sliders, and added some new graphics we created to boot. Pop your popcorn, and check out our new slideshows.
Here's a sneak preview: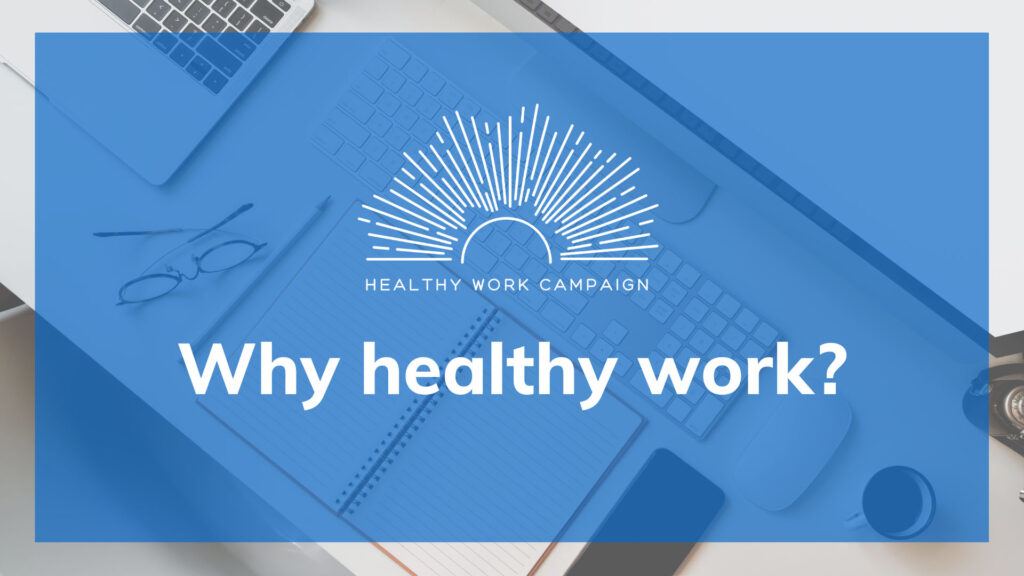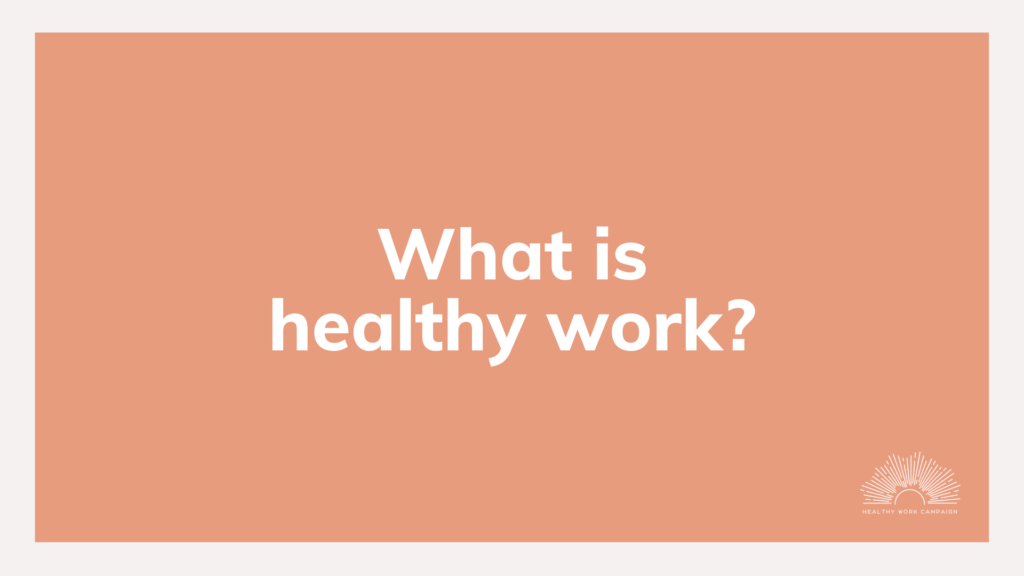 Have a suggestion for an organization or individual to contact regarding the Pledge? Or have an idea for a graphic you would use if we created it? Email us at .