Healthy Work Tools
For Employers
What can we do now?
If your organization used the Healthy Work Survey to find out if you have (un)healthy work at your workplace, you're probably asking what you can do about the results (beyond what the survey recommends).
Below you will find recommendations, tools and strategies from experts in the field of work stress to help you take action to address the work stressors that threaten the health and well-being of employees and make your organization less productive.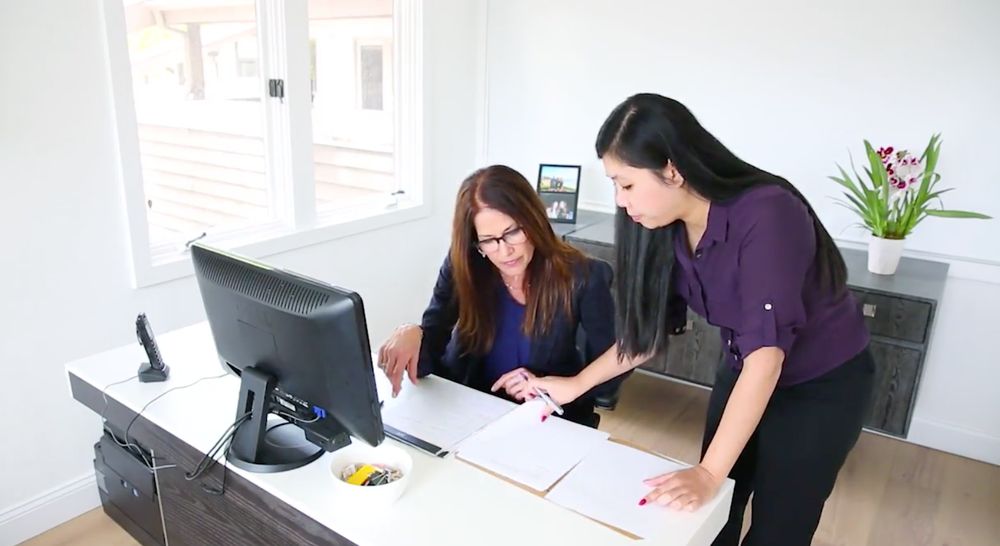 Not one set of recommendations fits all. Healthy work can be achieved by improving the quality of jobs and by reducing specific work stressors. Which work stressors—and how to best accomplish this—will depend on your industry, the size of your company, and your existing resources and infrastructure.
Remember, these tools and strategies are meant to complement your own organizational resources, which may already include:
A commitment to improve organizational culture and the health and safety of workers.
Implementation of wellness programs, employee assistance programs, or assessments of employee/organizational health and productivity.
What can our organization do to combat work stress?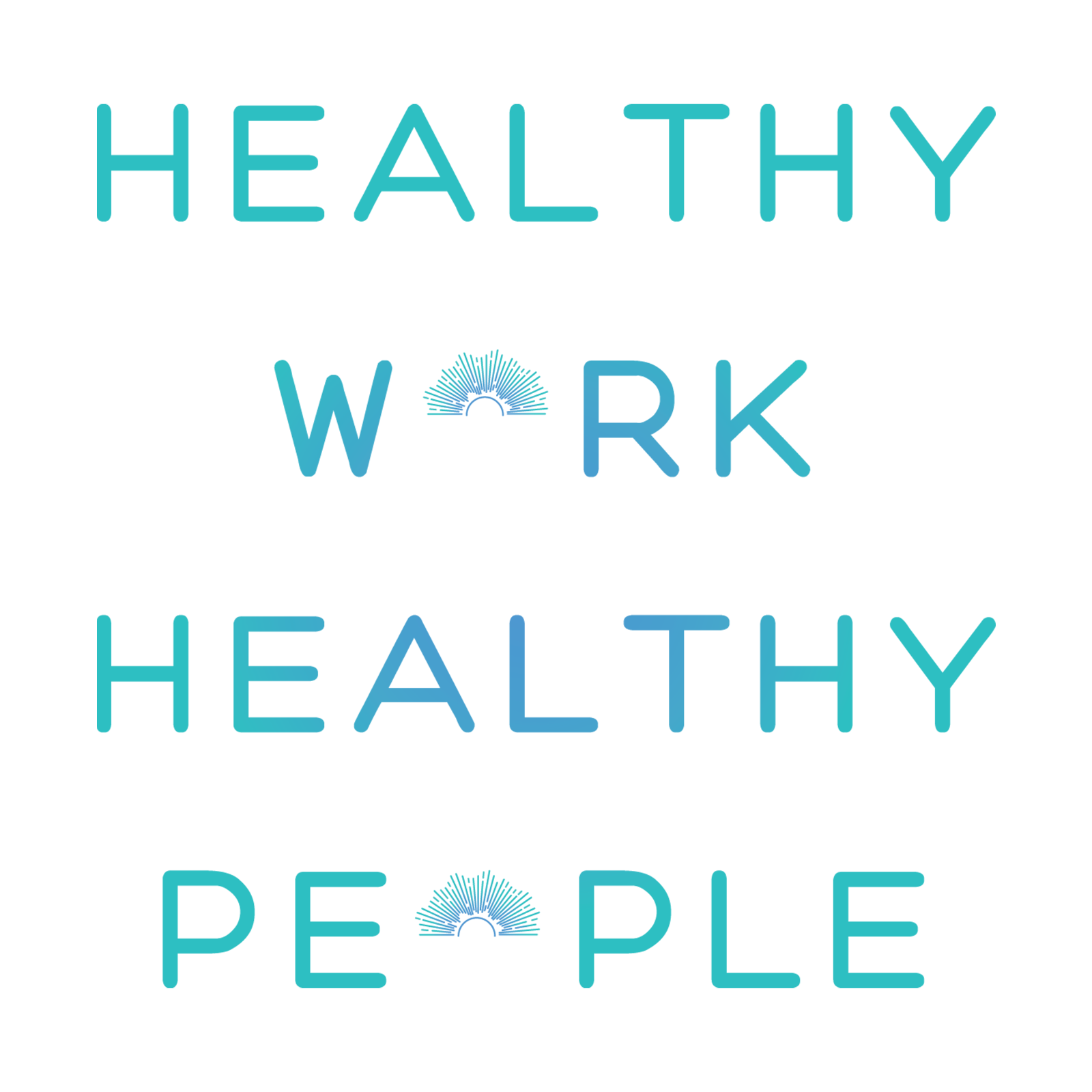 Want to know more? Read on.
STEP ONE:
Review the findings from your survey report and LEARN about how the work stressors common in your organization can be reduced or improved to make healthier work and healthier workers. Share your ideas and thoughts with key members of your organization. If you have questions about your report, you can Get Feedback.
STEP TWO:
Is your organization ready for healthy work? Find out what unhealthy work is costing your organization.
Read our case for why it benefits organizations to reduce work stressors and improve job quality: Business Costs of Unhealthy Work.
Need more help convincing leadership about prioritizing the health and safety of workers? Or to find out how your current employee wellness or health and safety resources might work more effectively?

Check out the NIOSH Total Worker Health® program to enhance your policies and practices around workplace health and safety. The Total Worker Health (TWH) approach includes strategies that recognize that working conditions are important factors that can lead to illness and injury, and that job-related factors such as wages, hours of work, workload, coworker and supervisor support, access to paid leave, and health-promoting workplaces all can have an impact on the well-being of workers, their families, and their communities. Implementing TWH policies, programs, and practices in your organization can be a good starting point in promoting #healthywork. Also take a look at the TWH "Business Case" and this checklist if you want to implement the TWH approach in your organization. 
STEP THREE:
First, we have provided some General Ideas for reducing specific work stressors such as:
Long work hours, bullying, sexual harassment, discrimination, threats of violence, understaffing, job insecurity, lack of supervisor or coworker support, work-family conflict, job demands, lack of job control, job strain, and "effort-reward imbalance."
Second, we have provided a series of reports summarizing various ways to improve the organization of work to reduce work stressors. These Healthy Work Strategies include workplace policies, programs, regulations and laws designed to reduce sources of stress at work (work stressors), and to make work and workers healthier.
GENERAL IDEAS TO REDUCE WORK STRESS
Enhance job control; reduce demands/efforts. **
Develop standards for job descriptions so that there are reasonable workloads, a variety of tasks, clear responsibilities, as well as a clear line of reporting.
Establish policies and train managers to encourage employee participation in decision-making and encourage employees ability to carry out their tasks with more independence and autonomy.
Evaluate manager performance in the following areas:

Involving all employees in discussing problems and solutions,
Communicating frequently with employees about important decisions and future plans,
Arranging work assignments to prevent excessive demands,
Planning work carefully with employees to agree on achievable deadlines or work pace,
Ensuring that tasks and responsibilities are clearly defined, and
Providing employees with opportunities for learning and skills development.
** Adapted from the Job Stress Intervention Guide, TWH Center for Promotion of Health in the New England Workplace, 2015
Create a more supportive work environment. **
Organize job roles to allow employees to participate in work teams.
Train managers/supervisors on effective leadership of work teams and effective communication.
Form labor-management committees (where they don't already exist) to allow effective feedback from employees and management on all issues pertaining to worker health, safety, and work stress.
Sponsor social events to foster teamwork and positive relationships.
Make sure that meal break areas are clean, furnished, and well-equipped, so employees can socialize at break times.
Organize peer support groups (such as healthy lifestyle, elder caregivers, illness/injury prevention) for employees in the workplace and help employees to connect with support groups in the community.
** Adapted from the Job Stress Intervention Guide, TWH Center for Promotion of Health in the New England Workplace, 2015
Address work-life balance. **
Adopt policies on fair and flexible work schedules appropriate to the industry; communicate policies and procedures to all employees.
Establish firm limits to avoid excessively long work hours.
Train supervisors how to communicate and support existing work-life policies and programs.
Expand benefits and programs to assist with managing personal and caregiving needs, including workplace breastfeeding support.
Develop vacation or sick leave pool programs to help employees during hardship.
** Adapted from the Job Stress Intervention Guide, TWH Center for Promotion of Health in the New England Workplace, 2015
Reduce incivility, promote justice & fairness. **
Incivility includes bullying, hostile workplaces, sexual harassment and discrimination.
Be familiar with the U.S. Equal Employment Opportunity Commission (EEOC) and with laws & guidance on workplace sexual harassment and Laws & guidance on employment discrimination.
Establish policies and procedures to deal with incivility, abuse, harassment, and violence at work.
Use precise definitions in policies for workplace bullying, sexual harassment and discrimination, and include proactive steps that address the bully/perpetrator—not the target.
Incorporate respect and fairness into the company mission statement, personnel policies, and expectations for daily interactions.
Provide training for all employees on respectful and fair treatment in the workplace; involve executives, managers, supervisors, production employees, and all new hires.
Reward employees for being good role models for respect and fairness in the workplace.
** Adapted from the Job Stress Intervention Guide, TWH Center for Promotion of Health in the New England Workplace, 2015
Address job security and precarious jobs. **
When possible, extend the same pay and benefits to non-standard employees that are offered to similar status permanent employees.
Include all non-standard employees in workplace health and safety training programs, wellness programs and employee assistance programs.
Prior to implementing restructuring, consider:**

Evaluating the economic and social impact on workers, families and communities, and the long-term impact on company innovation and sustainability.
Early communication with employees, their representatives, and other local stakeholders (e.g. communities, local authorities).
Instituting employee skill development and job retraining or cross-training.
Alternatives to layoffs including temporary or long-term working-time reductions, re-negotiation of working conditions.
Help with job-search, including paid time off to search for jobs.
**Adapted from the European Parliament adopted report to The Commission on Information and Consultation of Workers, Anticipation and Management of Restructuring, 2012.
Address hours, shifts and schedules.
Be aware of laws governing work hours: US Department of Labor – The Fair Labor Standards Act (FLSA); Federal Motor Carrier Safety Administration.
Establish firm limits to avoid excessively long work hours.
When possible, avoid "on-call scheduling" and give an employee reasonable advance notice of their schedule.
Recognize the dangers (and productivity costs) of disrupted sleep and fatigue due to shift work and long work hours, and consider redesigning the work schedule, redistributing the workload, or offering longer recovery times.
Avoid frequent rotations between night and day shifts when possible.
Offer shift workers educational programs and resources to improve sleep strategies, exercise and diet programs, and relaxation techniques.
Provide fair pay/living wages/benefits.
Pay all low-wage workers at least a "living wage." (See the MIT living wage calculator based on your region's cost of living.)
Consider implementing a "parity policy" for subcontracted or temporary workers.
Expand benefits and programs to assist with managing personal and caregiving needs.
Develop vacation or sick leave pool programs to help employees during hardship.
Workplace research studies and programs to reduce work stressors
These workplace research studies and programs, published in scientific journals, were selected because they were designed to reduce sources of stress at different workplaces in order to improve employee health (health promotion programs intended to change individual behaviors are not included). Many include a participatory "action" research focus, which means they involved workers, labor and management in a process that was intended to create positive change. These studies document the effects of workplace programs and policies and provide important details about the process of changing working conditions—so that you can see if such a process might work in your workplace or industry.
Health Care
Reducing work stress and improving the mental health of hospital workers (Quebec, Canada)
Manufacturing
Job redesign at a sweets manufacturing company in England
Public Sector Workers
Changing workplace policies and procedures reduced blood pressure among Quebec, Canada white-collar workers
Increasing job control and reducing other job stressors among call center workers in England
Redesigning the jobs of postal workers in Uppsala, Sweden
Supervisor Support and Work-life balance
Improving employee safety, health, and well-being through improved team communication and work-family balance
Reducing work-family conflict through supervisor training on Family Supportive Supervisor Behaviors (FSSB)
Teachers/Education
Workplace policies and programs to reduce job stress among K-12 education staff (U.S.)
Transit Workers – bus drivers
Action research intervention with urban bus drivers in Copenhagen, Denmark
Bathroom access for bus drivers in the US and Canada
Intervention to reduce job stress among urban bus drivers in Stockholm, Sweden
Preventing threats and violence against bus drivers
Programs and policies to reduce work stress among bus drivers in the United States and Canada
Workplace bullying/discrimination/violence
A training program for workers and managers on reducing male bullying and workplace violence (U.S.)
If you are interested in learning about reducing COVID-19-related work stressors, visit our Healthy Work Strategies page for more info.
STEP FOUR:
Plan and design your own "healthy work programs/policies" with participation at all levels of your organization (especially employees).
Consult all stakeholders about what you found when your organization took the survey.
Based on Step Three, introduce stakeholders to the evidence-based research, programs or strategies from other organizations that have successfully improved work stressors or promoted healthy work.
Ask all stakeholders for feedback about feasible and sustainable ways to implement similar programs/policies that would reduce work stressors and promote healthy work in your organization.
How?
Check out the Healthy Workplace Participatory Program (HWPP) developed by the Center for the Promotion of Health in New England (CPH NEW), a NIOSH Total Worker Health® Center of Excellence. As the next step for setting up a program to address work stressors, it must involve employees and all stakeholders in your organization committed to providing healthy work.
It offers you specific guidance on

How will this program benefit your organization?
The HWPP is scientifically "field-tested" and engages employees and all levels of management in addressing a wide range of work environment, work organization, safety, and employee health issues. It works for starting new programs or enhancing existing programs and includes tools and information that you can pair with the report you received from the survey.
Selected organizations committed to promoting good, quality jobs or healthy workplaces**