Healthy Work Survey
FOR EMPLOYERS
What is the Healthy Work Survey (HWS)?
A free, online tool, developed by the

Healthy Work Campaign

, identifying work-related causes of common mental and physical health problems. 

Measures work stressors (sources of stress at work, also called psychosocial hazards)  for individuals, organizations, and companies. 

A Google form, which takes about 20 minutes to complete, and is anonymous, secure and confidential. 

Scientifically accurate and developed in collaboration with a

team of university researchers

and occupational health and safety experts. 

The majority of questions come from the

NIOSH Quality of Worklife questionnaire

, used every 4 years as part of a nationally representative survey of US working people.  

After completion of the survey by participants, a free, confidential report of personal results can be emailed directly to each participant (if they choose) and an aggregate/group-level report can be generated for the organization.
How can organizations use the HWS?
If you are a representative of your organization (e.g. HR/health & safety director, wellness program coordinator, manager, senior leadership, etc.) and you are interested in using the survey with your employees, please complete this short form. 
We will then email you a unique and confidential link to the HWS with guidance about how to administer the online survey to employees. After your group completes the survey, we will email you an anonymous (no names or other identifiers), automatically-generated, aggregate/group-level report. You can see how the results for your organization compares to risk scores on major work stressors from the NIOSH QWL national U.S. population survey.
Why use the HWS?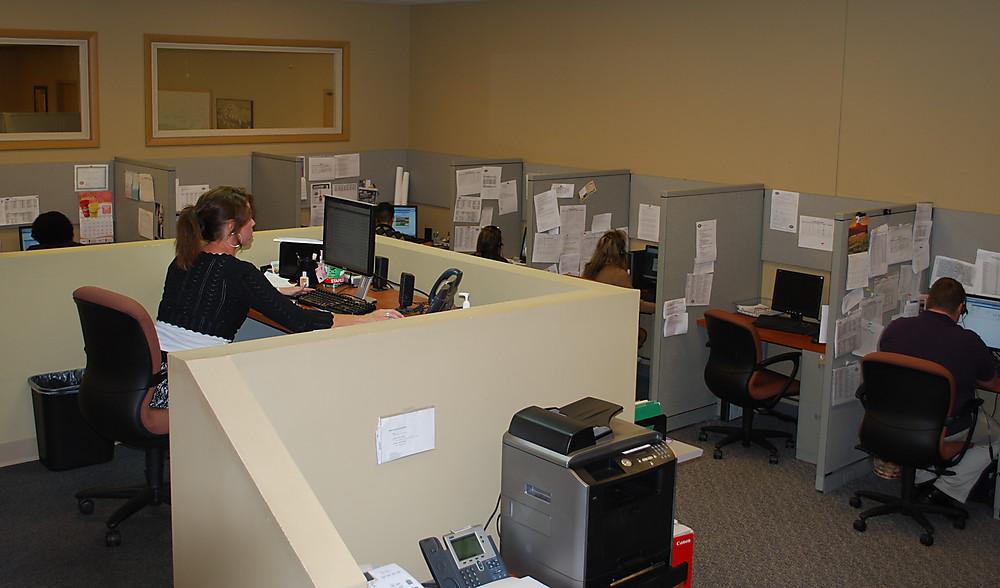 The HWS is a tool that will allow your company to identify:
Sources of stress at work (work stressors) based on the first-hand knowledge of your employees.

Health and productivity outcomes including self-reported mental and physical health, burnout, and sick leave. 
The Healthy Work Campaign also highlights potential solutions for your organization based on the challenges and stressors identified in the survey. Additional tools and strategies can guide you in working with your employees to develop ideas for reducing work stressors and actions you can take to improve the culture and health of your organization.
What has stress got to do with health & safety?
Research studies show that when individuals experience stressors, such as high job demands/workload, long work hours, low job control, low supervisor support, work-family conflict, bullying, harassment, discrimination or low rewards, over a long period of time, chronic stress takes a toll on the body and mind. These work stressors may be the result of policies or practices and high demands in the workplace and can negatively impact psychological well-being, mental and physical health, engagement and productivity of employees. Eventually, cumulative exposure to work stressors can lead to chronic illnesses, such as high blood pressure and heart disease. The health and productivity losses from unhealthy work exert an enormous financial burden on companies and society at large.
What can we do with this survey data?
The HWS is a tool to communicate with employees about work stressors affecting health and well-being.  Since it is anonymous and confidential, employees will be more likely to participate. True employee participation in health and safety issues has been shown to enhance employee well-being as well as the health of the organization. 
After employees complete the HWS, an automated report of the aggregated results are generated and sent to a designated representative. This report is anonymous. No personal or identifying information is provided. The report can then serve as a basis for discussion, on reducing work stressors,  with all stakeholders including, management/leadership, health and safety, human resources, and with employees and their representatives. 
The HWC  offers an array of examples of Healthy Work Strategies (interventions) from various industries that have successfully reduced work stressors. Also, see the Healthy Work Tools – For Employers webpage for steps you can take to implement changes that may reduce work stressors and improve health and well-being in your organization.
There are other excellent, evidenced-based guidelines (see the Healthy Workplace Participatory Program) available, that guide organizations in collaborative efforts between employees, supervisors and upper-management to come up with ideas and design programs or policies that could address issues related to work stressors. Employees have front-line knowledge of these issues and are often situated in the best location in an organization to problem solve.
What kinds of questions are in the HWS?*
Job demands
Conflicting demands at work

Workload

Adequate resources (staffing, equipment)
Job control
Given freedom to decide how to do my job

Take part in making decisions

Do a number of different things

Use skills and abilities
Workplace social support
Supervisor is concerned with the welfare of those under him or her

The people I work with can be relied on when I need help
Work-family conflict
Demands of job interfere with family life

Demands of family interfere with job
Rewards
At the place where I work, I am treated with respect

The job security is good

Promotions are handled fairly
Safety climate
The safety of workers is a high priority with management where I work
Work Status/ Arrangements
Full-time, Part-time, Self-Employed

Type of Pay (Hourly, Salaried, Self-Employed

Second job

Supervise others?

Type of shift (day, afternoon, evening, night, rotating etc.)

Mandatory overtime
Emotional Labor
Work emotionally demanding

Work requires that you hide your feelings (surface acting)
Physical environment
Physical effort

Dangerous machinery/equipment

Exposures to vapors/gas/dust, extreme temps, excessive noise, heavy lifting (>50lbs)

Electronic monitoring
Precarious employment characteristics
Employment arrangements (Ex. Regular/permanent employee, independent contractor/freelance, on-call, temp agency)

Alternative forms of pay (Ex. tips, commissions, paid by the day/contract)

Low wages (< $12.39/hour)

Paid late or not paid at all; Did NOT receive extra pay for overtime; Receive less than minimum wage; Boss takes part of your tip money)

Regular changes to work time?

Advance notice of schedule changes
Bullying/Respect/Justice
Organizational Justice (fair policies and procedures)

Workplace bullying (personally experienced/witnessed)

Physical violence at work (personally experienced/witnessed)

Sexual harassment on the job (in last 12 months)

Discrimination (race/ethnicity, gender, sexual orientation etc.)
COVID-19 impact
Changes in employment/hours/income?

Work from home?

Concern about bringing home the virus

Does your employer have an infection control program?

Is your employer/union doing best to protect you and others?

Sufficient training to use PPE?

Psychological health & safety climate
Self-reported health/Chronic health conditions
Self reported general health

Days affected by poor physical/mental health

Exhaustion – burnout

Self-rated work/home stress

Back pain (past 12 months)

Work injuries (past 12 months)

Sleep problems (past 12 months)

Sickness absence

Hypertension, diabetes, depression

Body Mass Index/Obesity
Sociodemographics 
(only reported if >50 participants)
Gender

Age

Race/Ethnicity

Education

Marital Status

Household Income (optional)
*These items do not represent all or the exact wording of HWS questions.